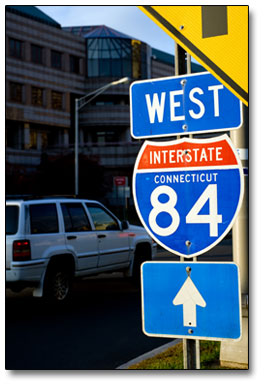 Why do over 325 companies trust Yankee Courier Services for their time critical deliveries?
Because of our superior service at a reasonable price. We have old fashioned values you can trust – using today's technology to make it happen faster! Here are just a few reasons to consider a relationship with Yankee Courier Services:
Yankee Courier Services is available 24 hours a day 365 days a year, including holidays. You will never again have to leave a message on an answering machine for someone to call you back. When you call Yankee Courier Services, a live person will immediately assist you.


Yankee Courier Services guarantees a 1-hour response time maximum for all pick-ups.


You get a professional contract driver each and every time. All carry a cell phone, a GPS navigational system, and identification.


Our state of the art computer system can provide each customer with customized daily / weekly / monthly reports highlighting information about their deliveries (i.e., Call in Time / Pick Up Time / Delivery Time / Signature / Charges / etc.).


We have years of experience in time critical deliveries.


We offer no excuses, just quality efficient service each and every time. Our service starts and ends with customer service.