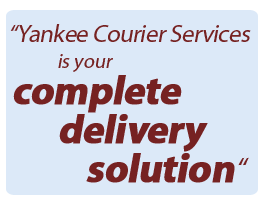 Every day Yankee Courier Services delivers prescription drugs, IVís and other critical supplies to nursing homes, hospital pharmacies and patient homes.
Our customers rely on Yankee Courier Services to coordinate the immediate pick up and secure delivery of these medical items to the pharmacist, the hospital and the patient. We understand that our customers business and their customerís lives are directly dependent on how well Yankee Courier delivers.
Call us today and let us earn your business!
Call (860) 386-0802